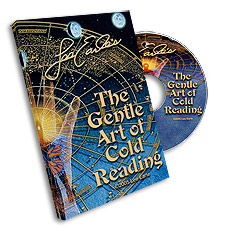 Hi.

My Name is Dr. Ben Mack

and for my birthday 1/31/09 I'm throwing a 1.5 Day, Saturday-Sunday seminar on Extra Sensory Perceptions, ESP.
My BOOTCAMP is free. You will leave a professional psychic.
Thank you for visiting ESPbootcamp.com. This is the page where updates can be found. Please introduce yourself in the comment section below.
I'm promoting this
Boise
free seminar on How Make 6-Figures As A Working Magician, starting from scratch. You will be a professional psychic when you leave bootcamp the next day.
We're expecting a 7-Figure SEO guru to speak on How The Church of The Sub Genius teaches powerful business lessons they won't teach you in a Harvard MBA.
This is a Free 1.5 Day Seminar and I want you to bring $500 cash. Why the cash? Because either at the end of the day you give somebody a psychic reading or that $500 of yours goes to charity.
I will provide the psychic desiring public, wanting a reading. You give somebody a ready that they have paid $10 to receive and you get your $500 cash back.
YOU CAN DO THIS... Let me explain how. You must be willing to invest $25 in yourself...
Before you arrive in Boise please have listened to this 80 minute CD,
Lee Earle's Gentle Art of Cold Reading
the prices range from $19-$30. If they have a comment section, please tell them you are buying the CD for ESPbootcamp.com so we get more like-minded folks.
If you can see yourself doing this, we will practice on each other, we will have fun, we will support each other and that evening we will be doing psychic readings and raising money for drinkable water.
January 31 is my birthday.
ESP Bootcamp is how I'm celebrating.
Come make magic with us.
Ben
think => Dr. Ben Mack
Order your CD
Lee Earle's Gentle Art of Cold Reading
from
any of these vendors.